Change your new tab page, new tab page now much more fun. Pixel Craft Differences is waiting for you in the new tab.
You can find the extension in Chrome Web Store.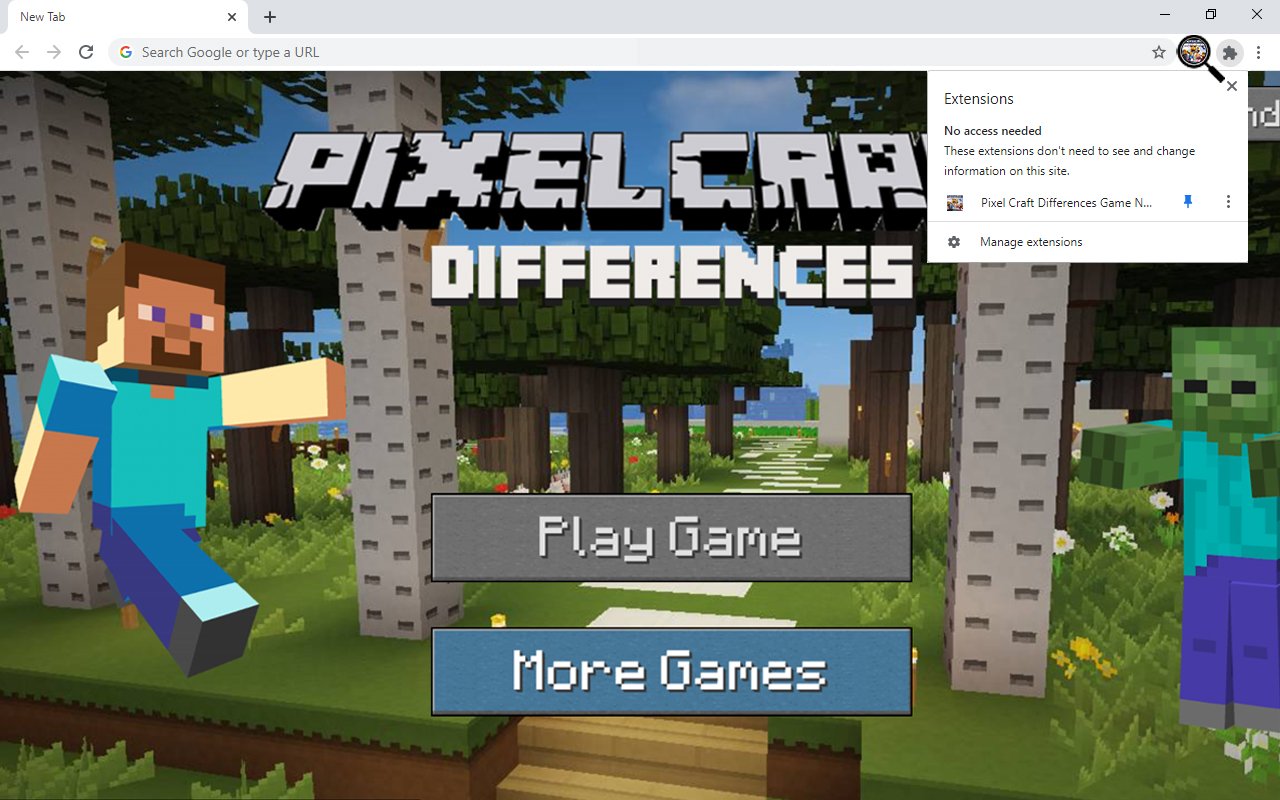 In the game Pixel craft Differences you will find a full search for differences on ten fascinating levels with Minecraft characters. Do not get any hints, if you do not have time, start again. The difference found will be marked with a red circle so that you do not return to it. Do not click mindlessly throughout the picture, get a warning. The game Pixelcraft Differences will make you focus and become more attentive, the differences are small, barely discernible, you have to sweat to find them.
How To Play Pixel Craft Differences
Use mouse or tap on the screen!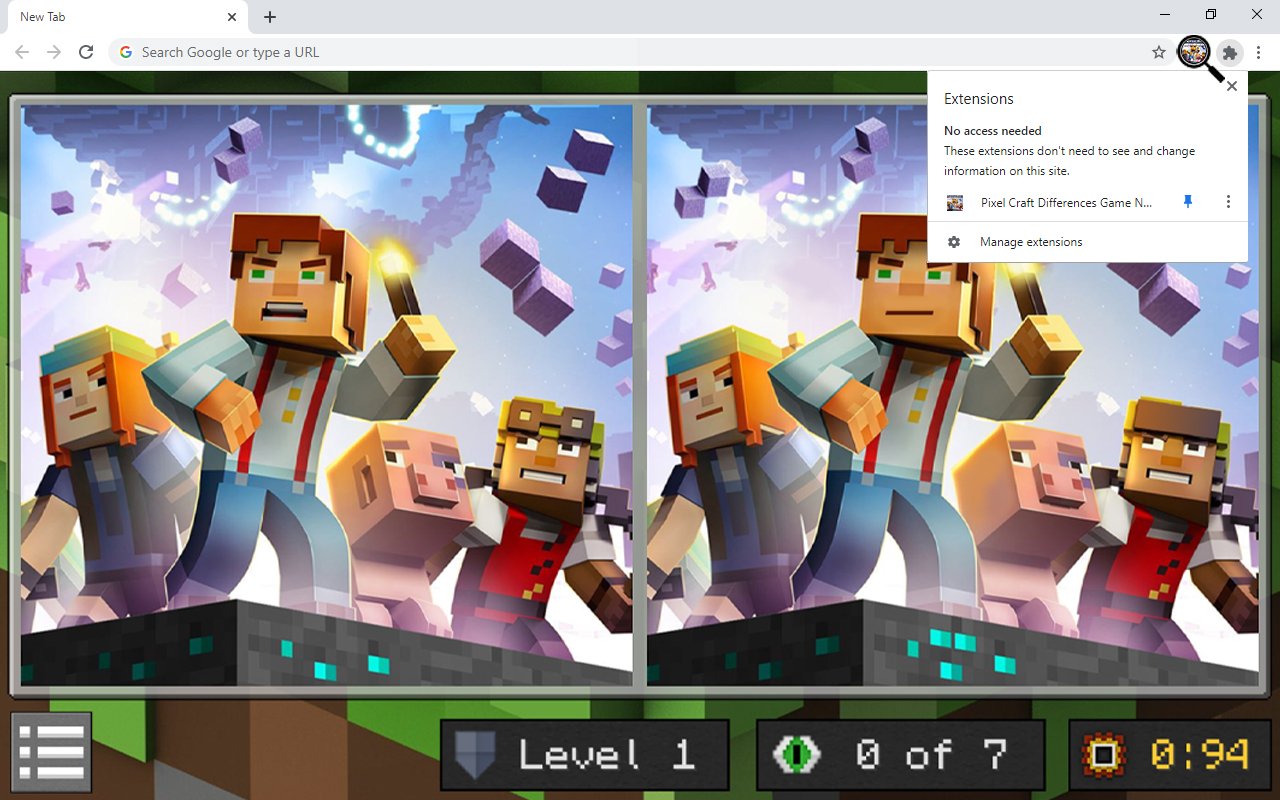 Lastly, you can enjoy these features (and your requests will be added further) for free! Pixel Craft Differences Game New Tab extension does not contain any hidden ads.