Change your new tab page, new tab page now much more fun. Minecaves Lost in Space is waiting for you in the new tab.
You can find the extension in Chrome Web Store.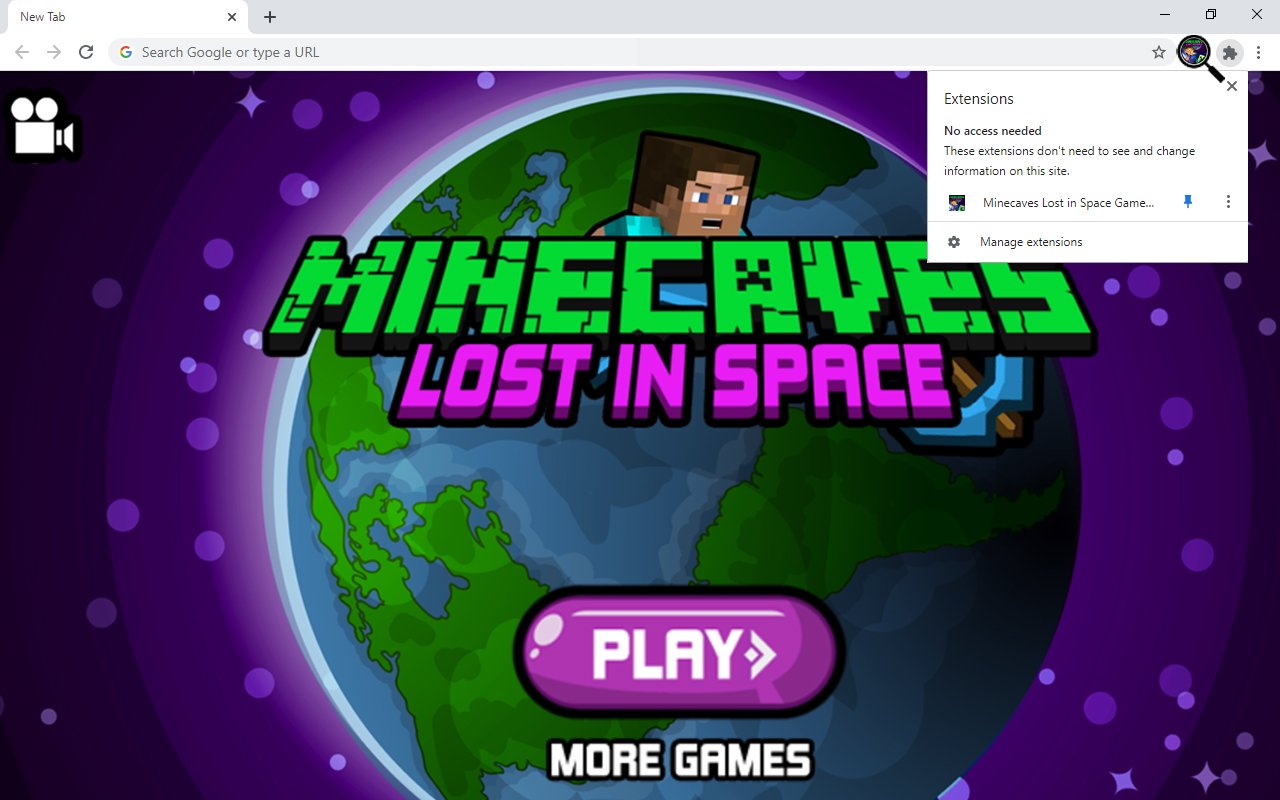 The new Minecaves game is here, Help Steve to escape from the dark caves and monsters again. Collect diamonds and stars to open the doors, but watch out, this place is darngerous, enemies, traps, rivers, spikes are waiting for you. Collect weapons and kill all monsters in your way and solve this fantastic puzzles.
How To Play Minecaves Lost in Space
Arrows keys or Mouse Touch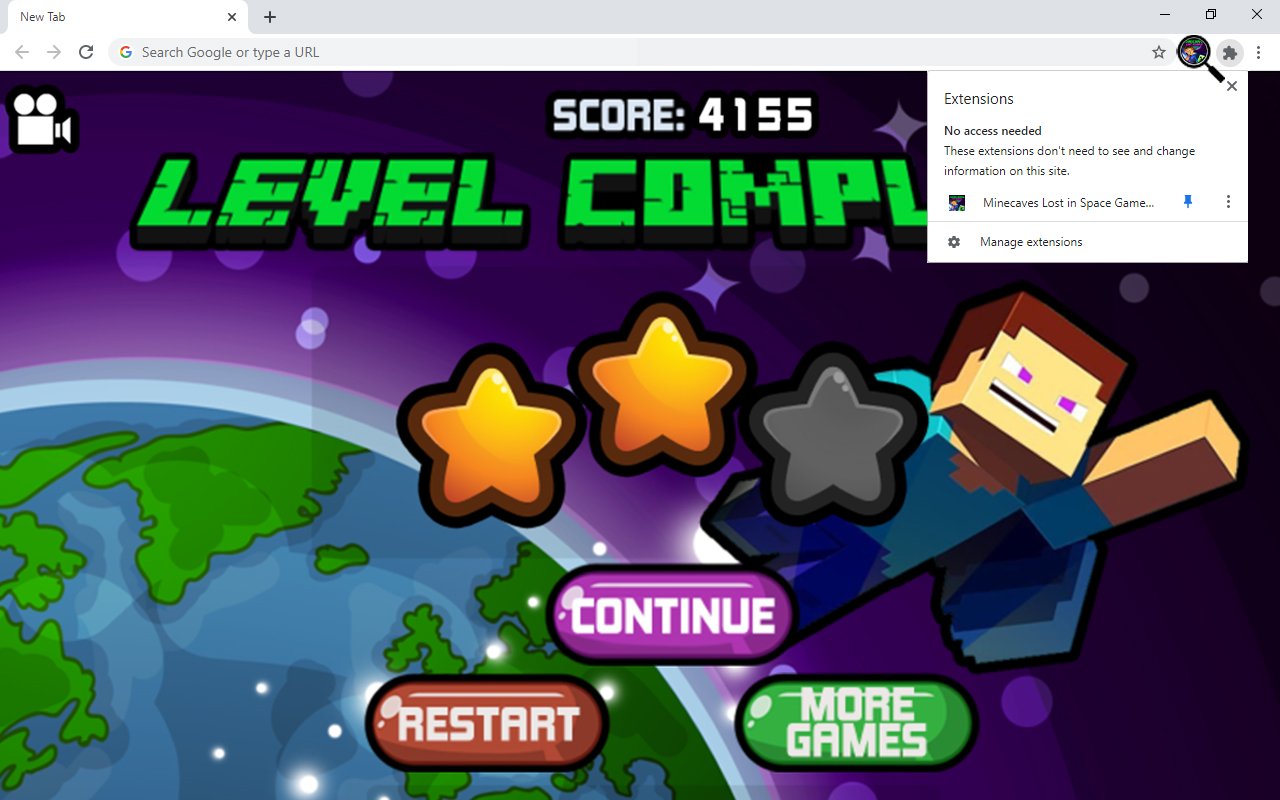 Lastly, you can enjoy these features (and your requests will be added further) for free! Minecaves Lost in Space Game New Tab extension does not contain any hidden ads.
Advertisement