Change your new tab page, new tab page now much more fun. Crazy Pubg Pixel 3 is waiting for you in the new tab.
You can find the extension in Chrome Web Store.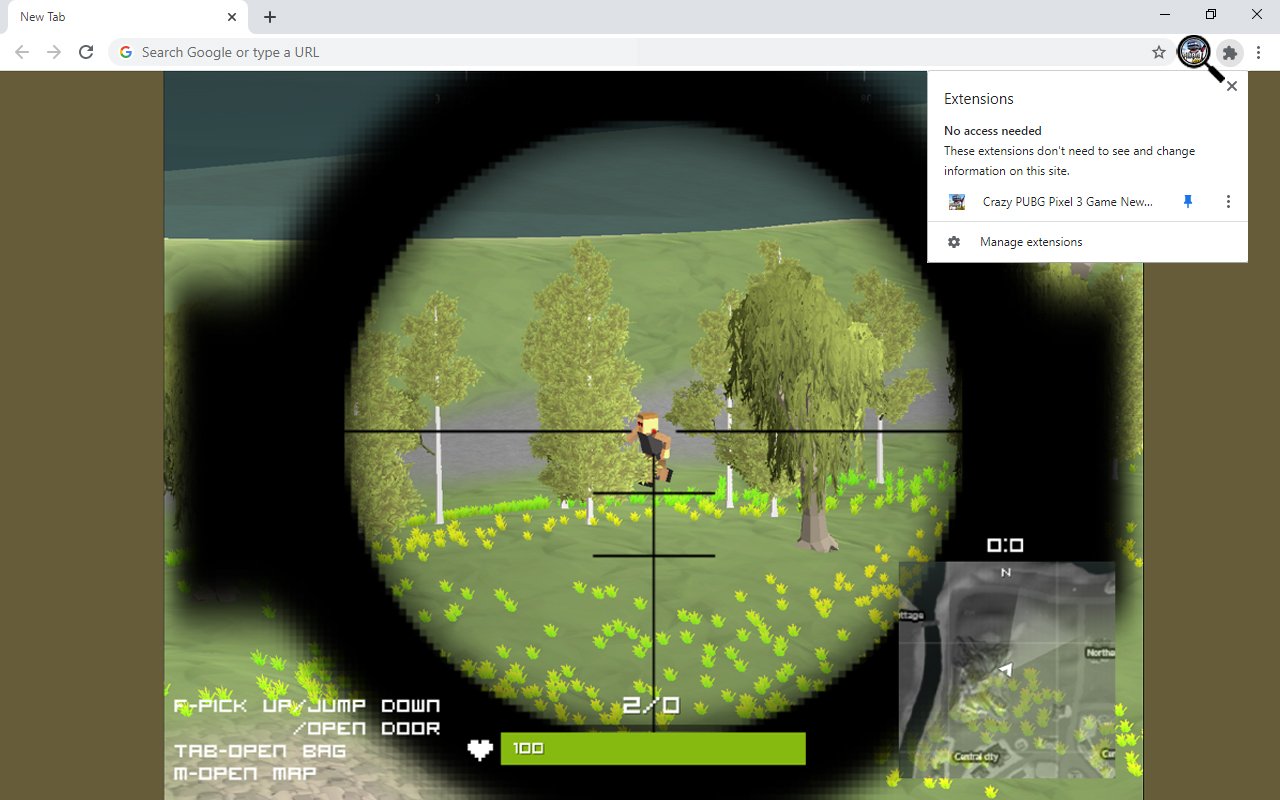 PUBG Pixel 3 is an online multiplayer battle royale game in which up to one hundred players fight in a battle royale, a type of large-scale last man standing deathmatch where players fight to remain the last alive. The last person or team alive wins the match. On average, a full round takes no more than 10 minutes.
How To Play Crazy Pubg Pixel 3
Play with W-A-S-D and mouse.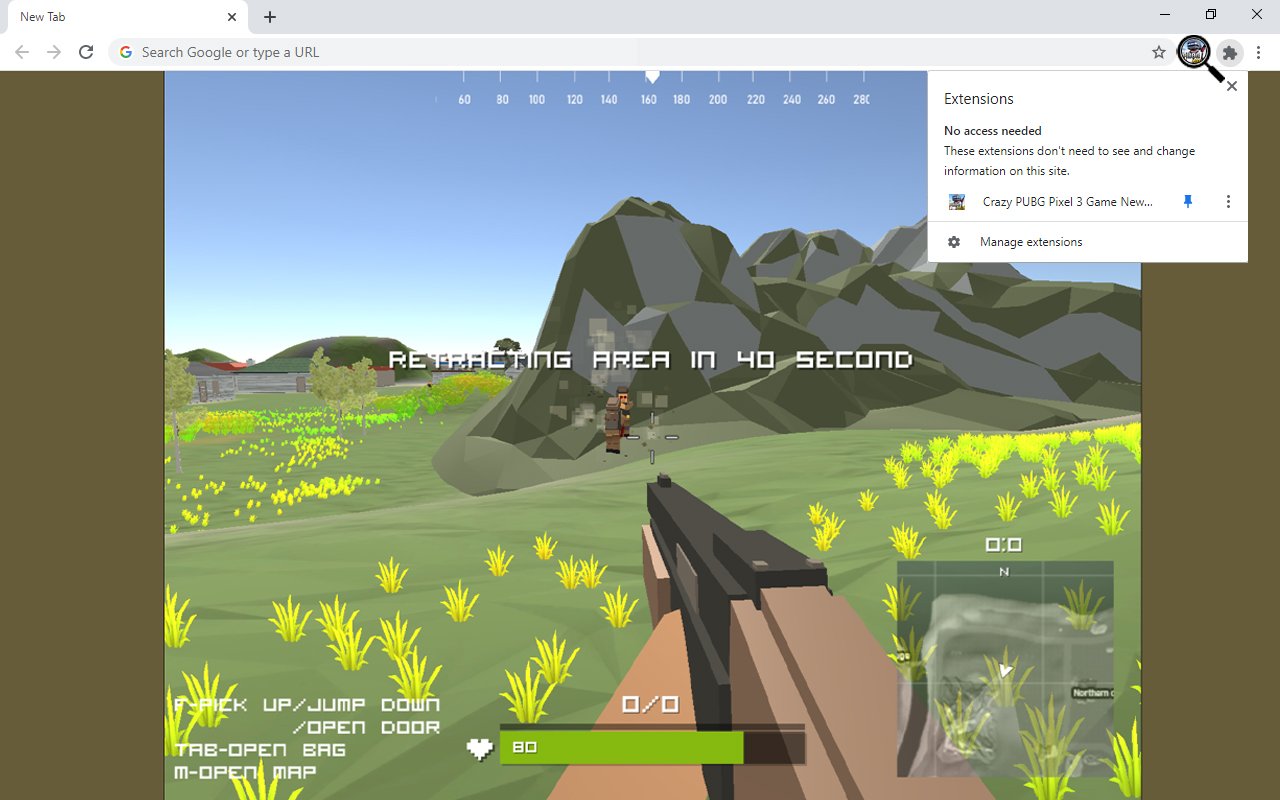 Lastly, you can enjoy these features (and your requests will be added further) for free! Crazy Pubg Pixel 3 Game New Tab extension does not contain any hidden ads.