Change your new tab page, new tab page now much more fun. Stickman Armed Assassin Cold Space is waiting for you in the new tab.
You can find the extension in Chrome Web Store.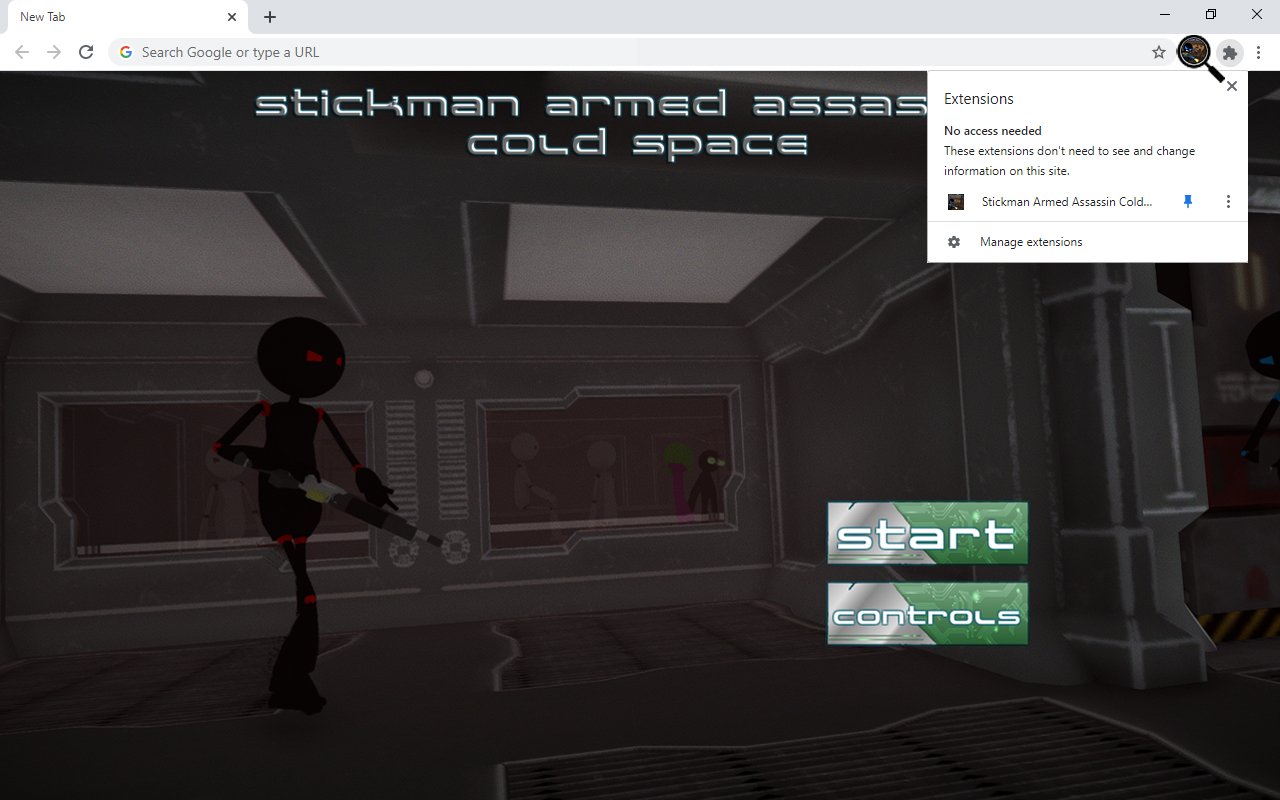 Do not miss the opportunity to play this incredible action game in a space station an elite agent infiltrates the space base of a rare planet this will face endless enemies armed with different objects and very powerful weapons ! Lone gunman known as Stickman Assassin, codename: S-BE05. When there are some corporate problems and companies cannot call the authorities, you get the call. There has been a rebellion on Planet NV-2507. A secret biological weapon was developed in his laboratory. Some of his security workers planned to steal the bioweapon sample and sell it to the highest bidder. They took some hostages, scientists and civilians. Your job is simple. Infiltrate the base, rescue hostages, recover biological weapons and tablets with information from experiments and leave the planet.
How To Play Stickman Armed Assassin Cold Space
Complete all the missions in which the stickman agent must eliminate all the enemies of the space station which are alert for your arrival.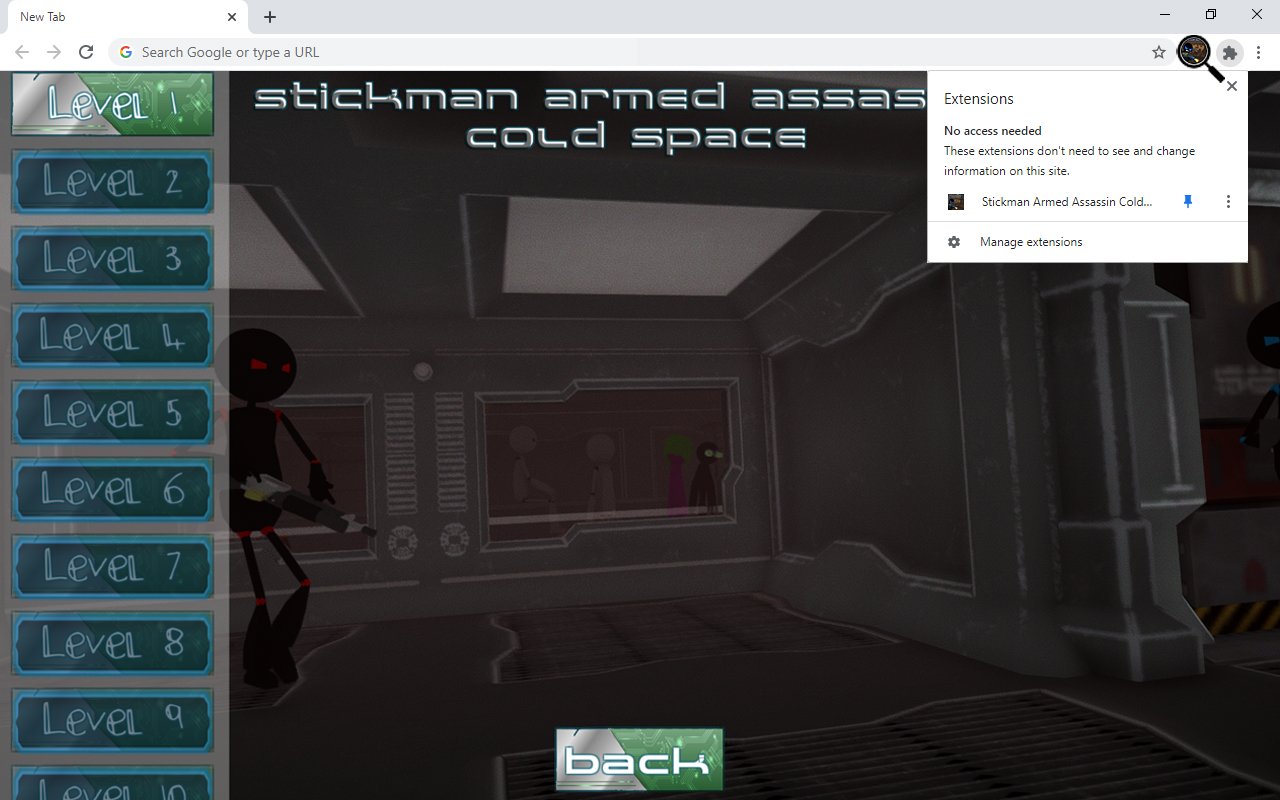 Lastly, you can enjoy these features (and your requests will be added further) for free! Stickman Armed Assassin Cold Space Game New Tab extension does not contain any hidden ads.